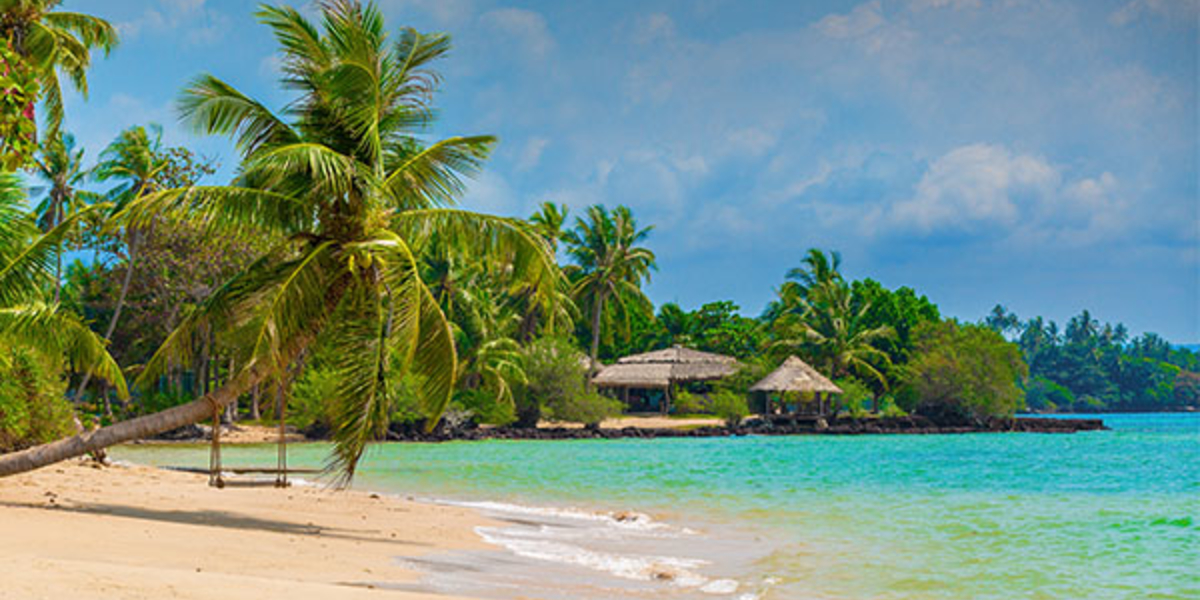 Western Caribbean Cruise - Discover white sandy beaches and tropical rainforests
Untouched and authentic - On a West Caribbean cruise you will experience an exciting mix of Caribbean joie de vivre and Central American Mayan culture. In Jamaica you will encounter the typical Reggea beats at every street corner. In Costa Maya in Mexico you can explore the lesser known Maya sites such as Chacchoben and Kohunlich.
The Western Caribbean mainly comprises Spanish-speaking regions and is therefore culturally very different from the destinations of the Eastern Caribbean or the Southern Caribbean.
Destinations of cruises in the Western Caribbean are:
Belize
Mexico: Costa Maya & Cozumel
Cayman Islands: Grand Cayman
Honduras: Isla Roatán
Jamaika: Ocho Rios & Montego Bay

Western Caribbean Cruise – Attractions & Highlights
With Carnival Cruise Line you can expect many highlights and sights to discover on a cruise to the Western Caribbean. In addition to the attractions on board, unique places of excursions await you during your shore excursions on the various islands of the Caribbean.
Stingray City off the coast of Grand Cayman
A very special gem of the West Caribbean islands is off the coast of Grand Cayman: Visit Stingray City and swim with stingrays in the crystal clear waters of the Caribbean Sea. This impressive encounter between the sandbanks will never be forgotten by Western Caribbean travellers.
Mayan ruins of Xunantunich
During your Western Caribbean cruise you can marvel at the impressive Mayan site Xunantunich in Belize. The great pyramid of the ruins called "El Castillo" is about 42 metres high and partly decorated with an elaborate and impressive stucco relief. Here you can enjoy stunning views over Belize and neighbouring Guatemala.
Dunn's River Falls & Blue Hole in Ocho Rios Jamaica
Jamaica is characterised by its numerous waterfalls and rivers inland. Therefore the island is much greener than other Caribbean isles, such as Aruba or Curacao. Special excursion destinations from Ocho Rios, which literally means "8 Rivers", are the famous Dunn's River Falls and the Blue Hole. At the Blue Hole the stream forms a natural pool which shines in light blue and has a unique photo scenery.

Western Caribbean Cruise with Carnival Cruise Line
Cruises to the Western Caribbean with Carnival Cruise Line start typically in the USA. Departure ports are Miami, Fort Lauderdale, Port Canaveral, Galveston, New Orleans, Tampa or Mobile in Alabama. The duration of a Western Caribbean cruise is usually between four and seven nights, depending on the route. A unique western Caribbean cruise is our departure "6 Nights Western Caribbean from Miami" by ship Carnival Horizon. Enjoy a short stay in Miami before starting your voyage and discover this metropolis of Florida with Cuban flair. We continue on this route to Ocho Rios in Jamaica and cross the Cayman Islands to Cozumel in Mexico. On the way back to Miami, before the end of the West Caribbean cruises, you'll have a day at sea where you can experience the ship's various attractions.
The Carnival Horizon offers its guests many delights on board. Large and comfortable cabins offer plenty of space to relax on this cruise. The SkyRide, a track course in the outer area of the ship at lofty heights, offers breathtaking views over the sea. Our swimming pools and the Carnival WaterWorks water park offer a refreshing cooling experience on Western Caribbean cruises. For those looking for wellness and relaxation on a cruise, our Cloud9 spa area is waiting for you. The Serenity Area, our oasis of tranquillity for adults, is reserved exclusively for our guests aged 21 and over who wish to enjoy the peace and calm during their Western Caribbean cruise. Start now from Miami, Fort Lauderdale or another of our ports of departure! Whichever route you choose, the Western Caribbean cruises with Carnival Cruise Line are an unforgettable experience that you'll be raving about for a long time to come!
Upcoming Western Caribbean cruises
Our departure ports for Western Caribbean